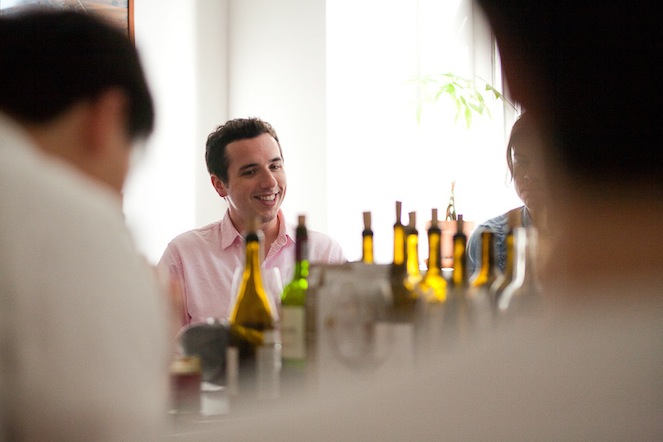 Hello
For 15 years I've been committed to the cutting edge of web design and advertising. By working in a variety of environments, including agencies and publishers, I've built a skill set perfect for tackling almost any type of digital project from concepting to coding.
2010-Present
In my current role at Condé Nast as Digital Director at Glamour, I work with various titles applying emerging technologies to advertising creative services programs. This position combines my love for technology, web design, and advertising on custom programs that span the web, mobile and social media. For example, I created an HTML5 video streaming workflow that has been adopted by The New Yorker, Wired, and Vanity Fair. I was the recipient of the Q3 marketer of the quarter award in 2011.
2008-2010
As the Creative Director at Snooth.com, I was immersed in emerging web technology and responsible for designing and coding the front-end of the entire site. In addition to supporting the consumer site experience, my background in advertising was an asset to the growing sales department as I helped develop big ideas to monetize the site as well as pitch materials for potential advertisers. My contributions helped Snooth.com become the world's largest wine website, database, and social network.
2004-2008
DCF Advertising is a boutique advertising agency in Manhattan where I worked directly with the two co-founders on developing nationally-recognized campaigns for the NYC Department of Health, such as the first NYC Condom.
1999-2003
I studied advertising and psychology at Boston University's School of Communications, and spent a semester in London studying British advertising (summary: it's more direct) and web design. During that time I took 1st place in the Boston University London Photography Competition, won the "Best Book" portfolio award for advertising, and drank a ton of warm beer.
1995-1999
I first began experimenting with web design and digital media at Horace Greeley High School in Chappaqua NY. The idea that within minutes content and ideas could be created shared with the entire world was fascinating to both me and everyone else who would begin sculpting the Web. It was an exciting time, even though we were all using Netscape Navigator.