Hearst Magazines wanted a way to collect more first party user data in a way that's fun and engaging for users and beneficial for the business. I helped design and develop a robust solution that's been deployed across all Hearst's US and international properties, generated millions of interactions, and aided in hundreds of content marketing campaigns.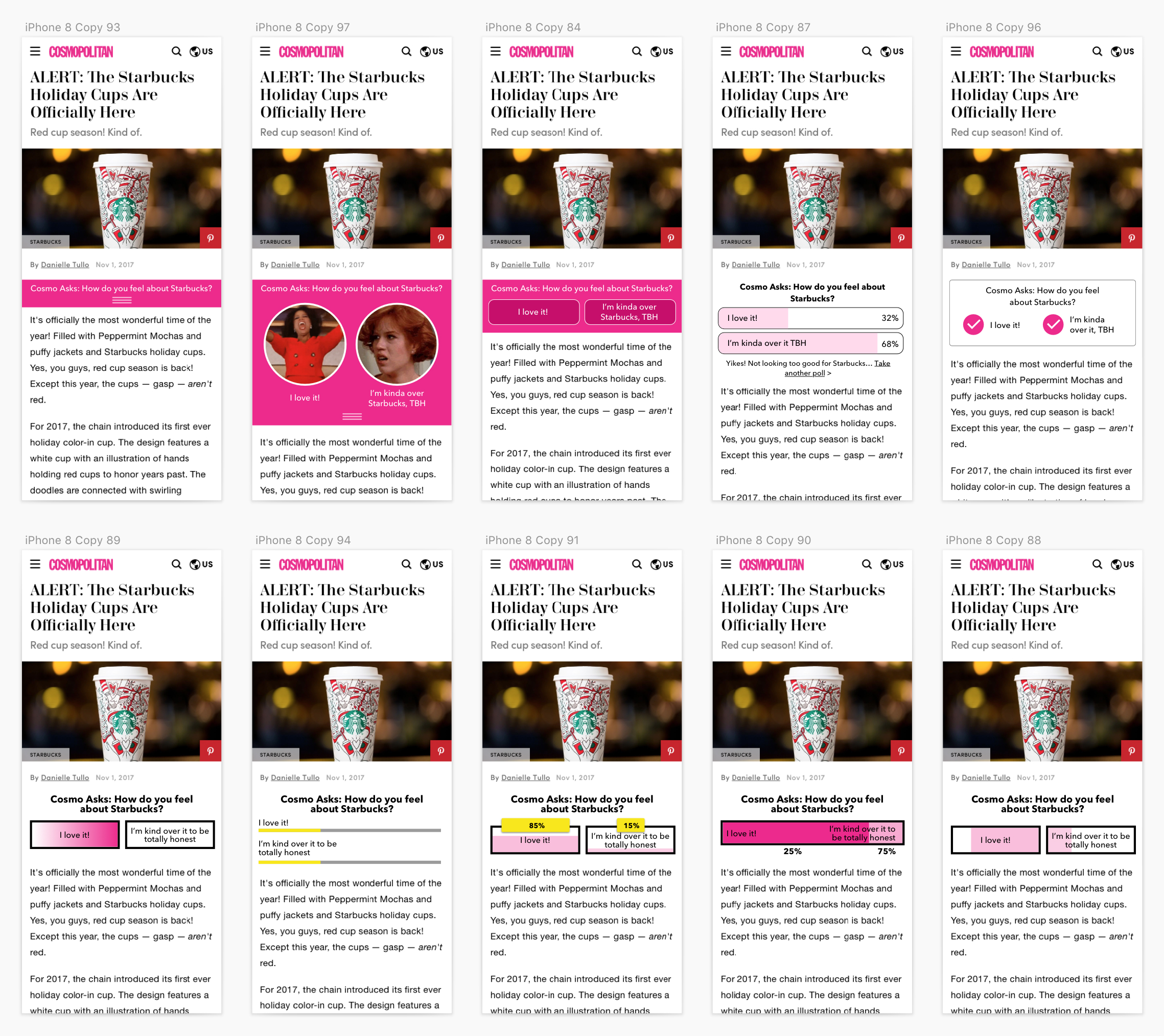 After deciding on a visual direction, I worked with the engineering team on a scalable approach that would leverage an existing data pipeline to collect and display poll data for users and stakeholders.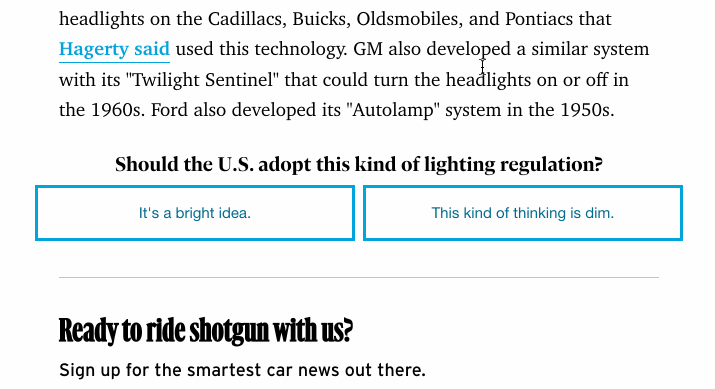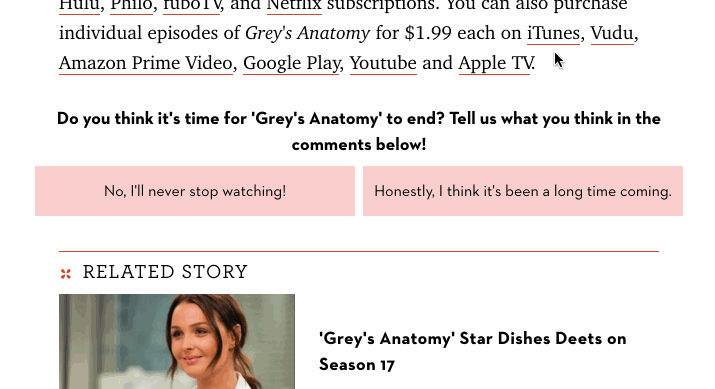 As part of the launch of this product, I worked with the editorial team who was creating polls to track which ones were the most and least effective, and circulated those findings back to the teams to create a feedback loop.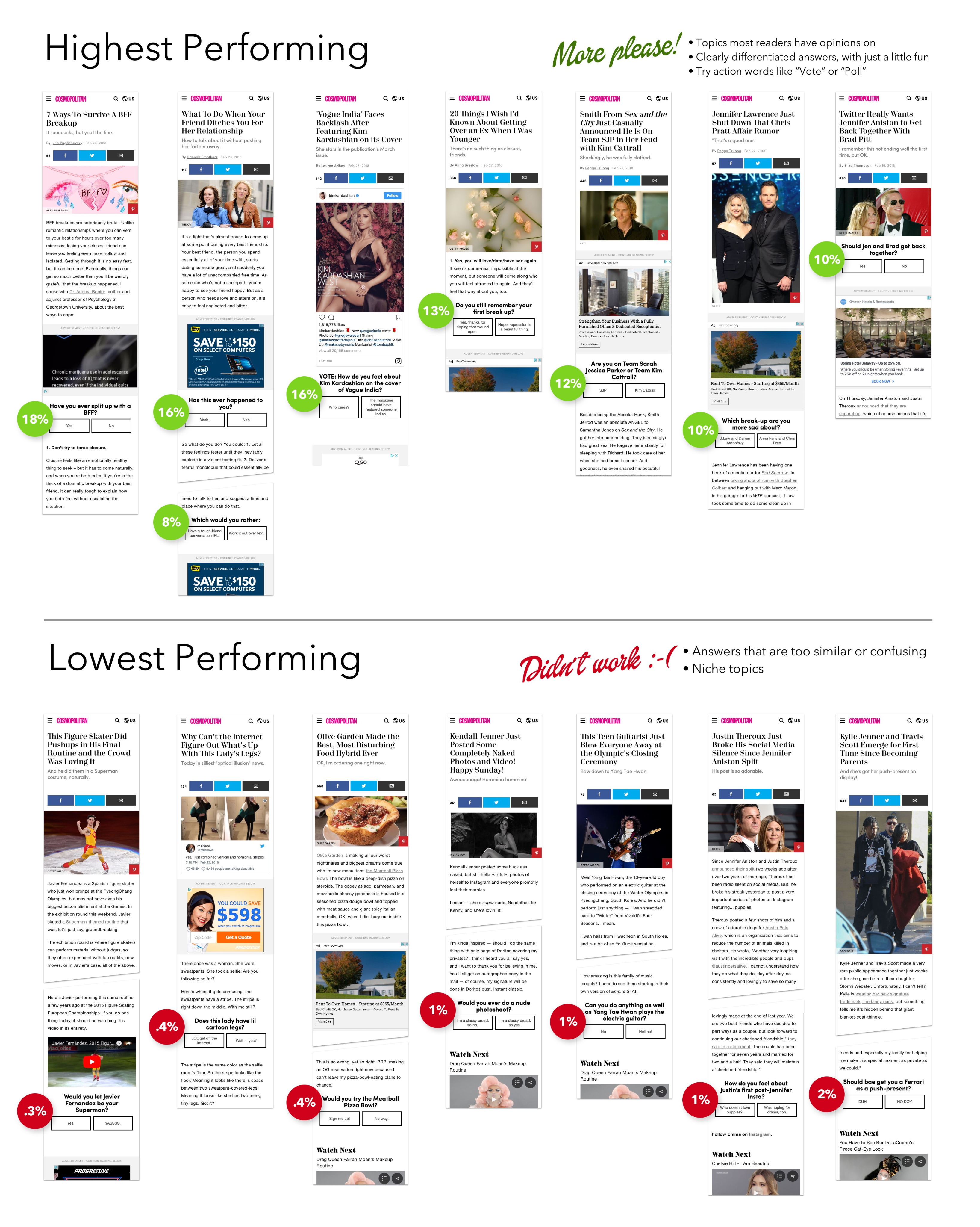 Helping Content Marketers
With the success of these embeddable polling units, we soon realized there was an opportunity to collect additional poll responses that would inform our marketing department as they respond to brand pitches for sponsored content.
In response to the needs from the marketing department, I helped build an "after-poll" experience that shows additional questions that can be displayed at scale across multiple poll embeds. This allowed the marketing team to collect near-realtime audience insights that would have been extremely slow and expensive to receive otherwise.