As a lover of both music and quizzes, I developed a music quiz where you hear a song snippet and guess its album cover. After being featured on Esquire.com it became one of their most-shared peices of content of all time. Here's how it came together.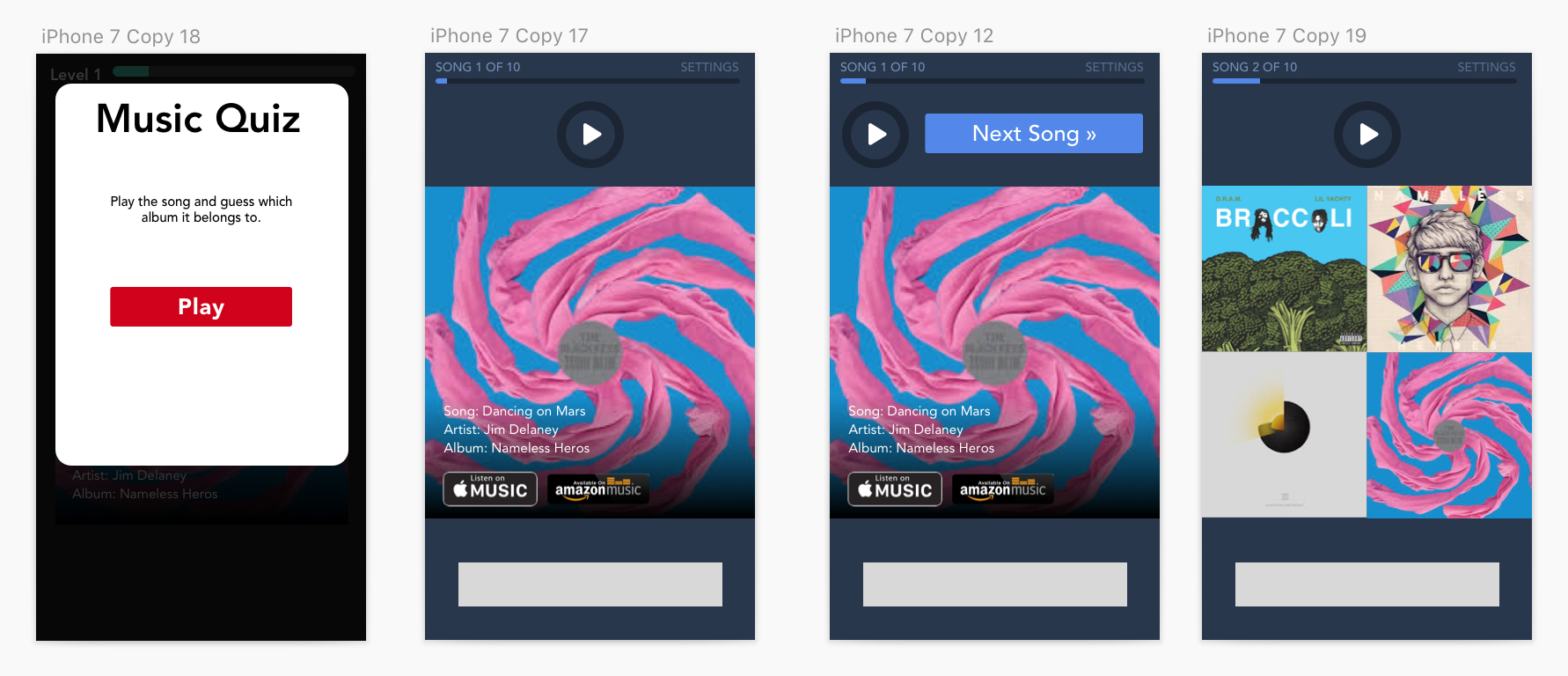 Initial User Testing Results
I conducted user testing on a few early prototypes. Participants were asked to play the game and provide feedback. Although users enjoyed the core mechanic of listening to a song snippet and identifying its album cover, they quickly lost interest after a few rounds.
To address this, I added a leveling system and scoring to increase the gamification element. This added a guided experience and a competitive aspect that made the game stickier and ultimately more sharable.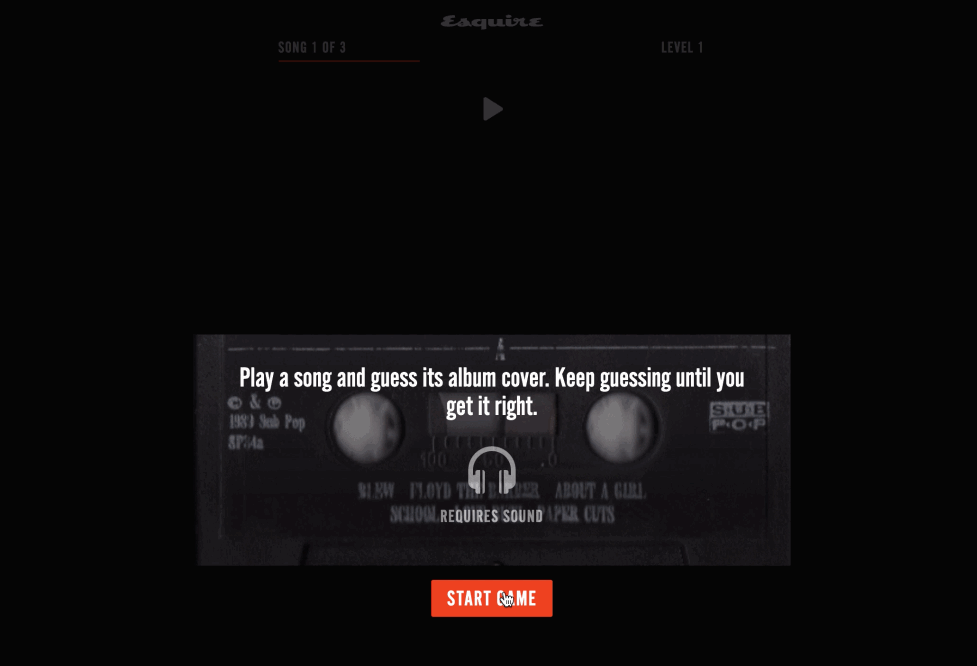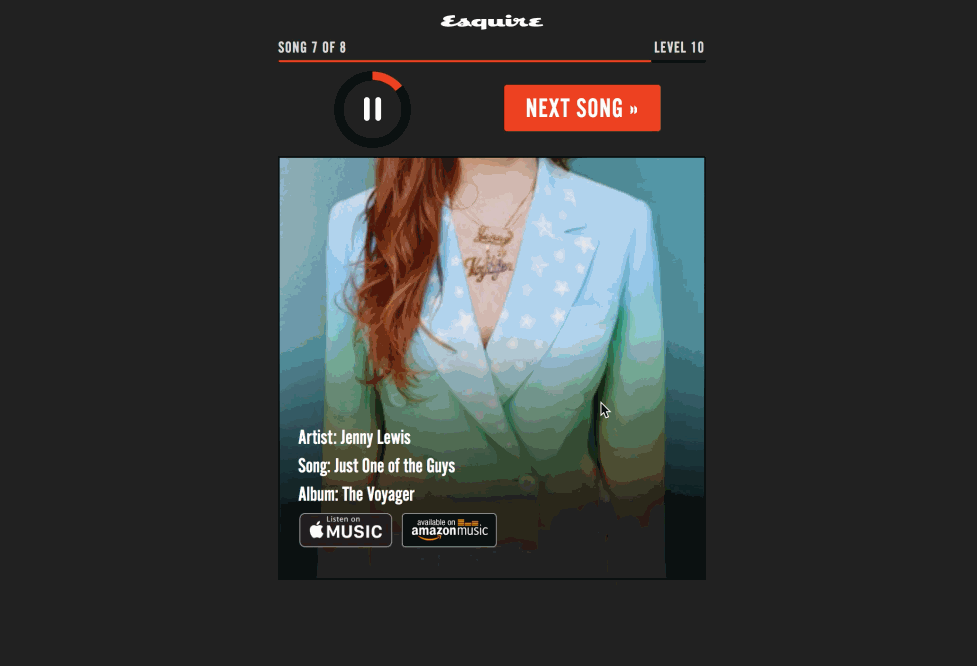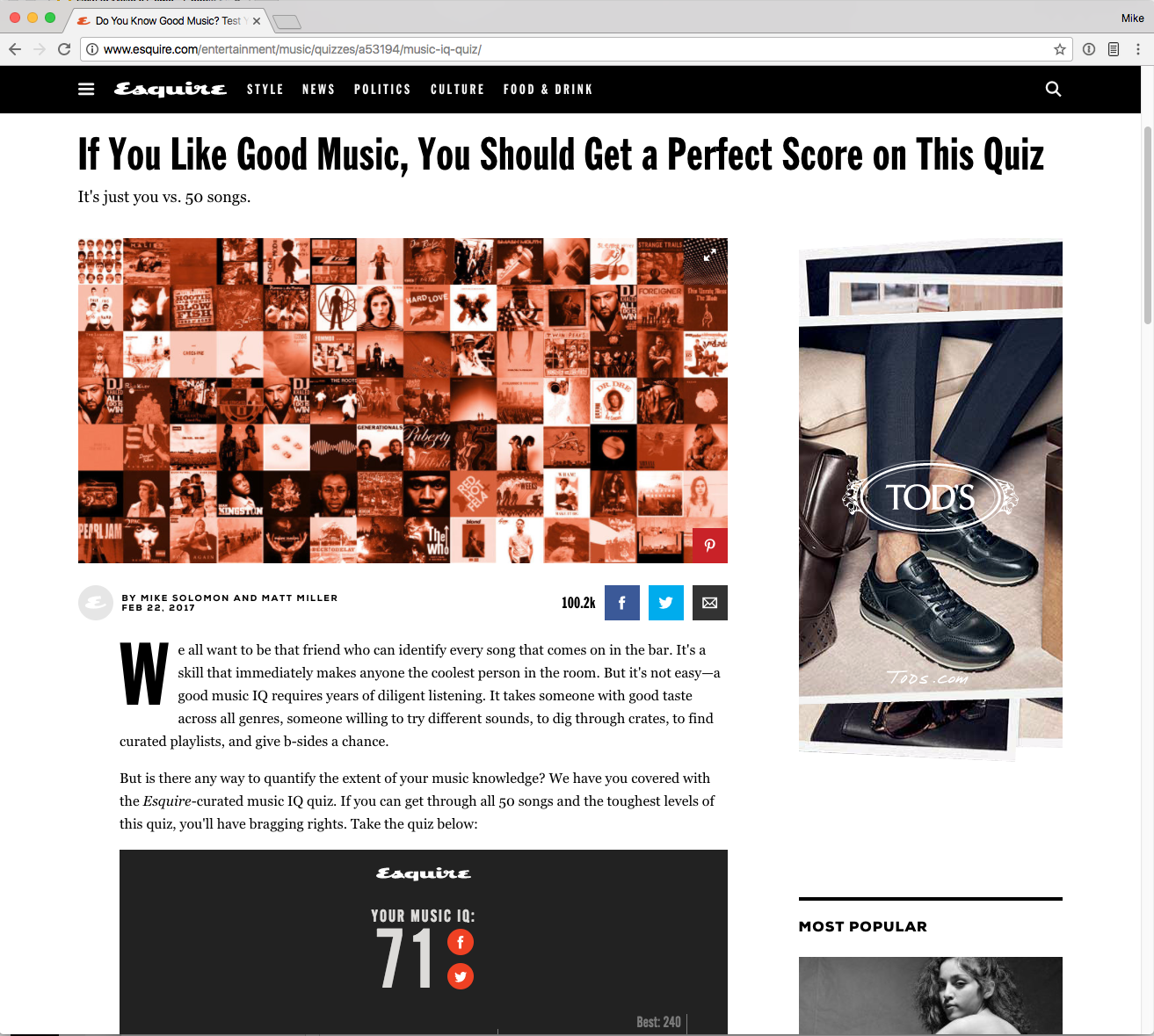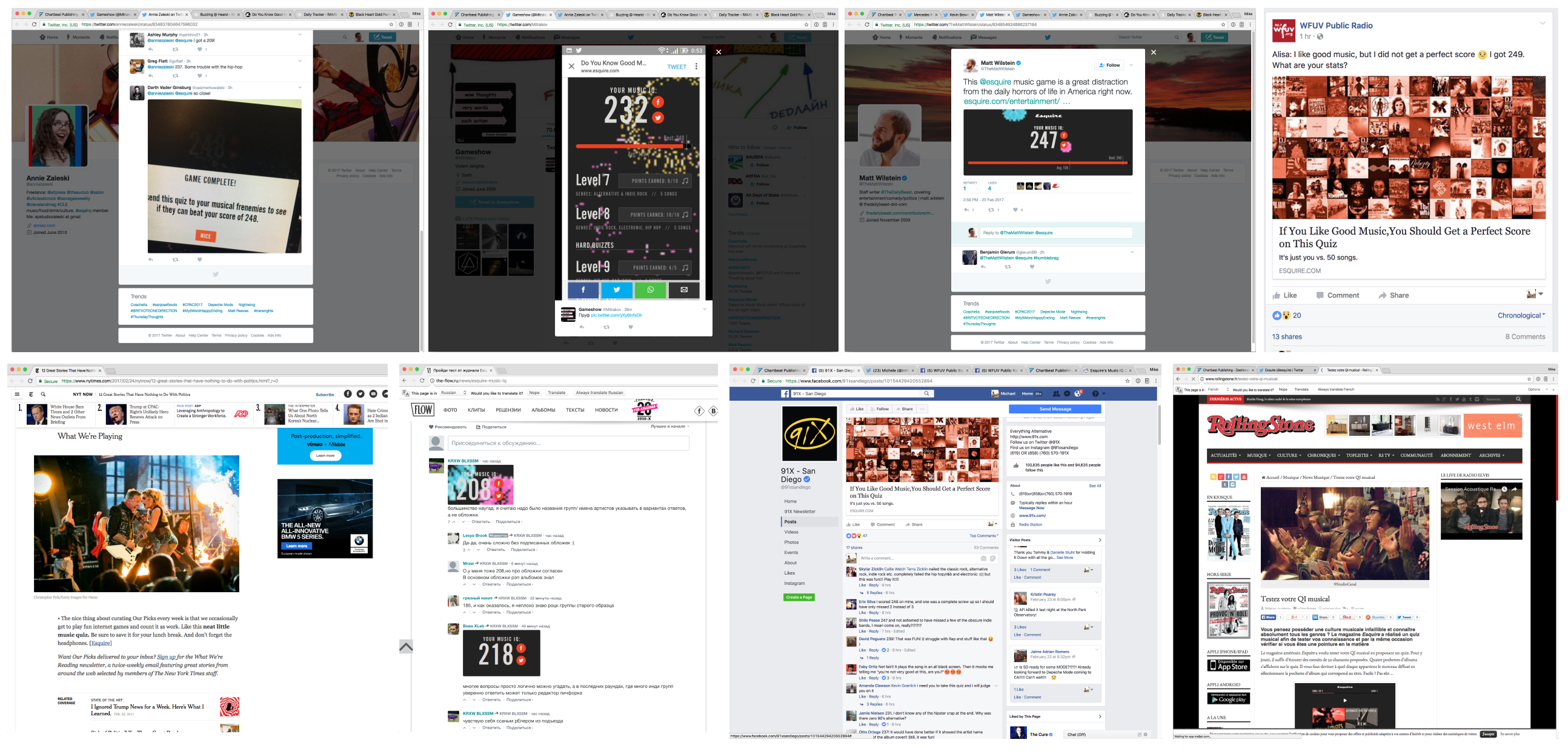 This Esquire quiz was one of the brand's most-shared pieces of content of all time. You can read more about the Esquire music quiz at The New York Times.