These days computer-generated images are almost indistinguishable from the real thing. So when I heard about the website This Person Does Not Exist, I became fascinated with how well the images could trick us.
Out of sheer curiosity, I wanted to see which faces people thought were the most and least attractive, so I made a script that downloaded thousands of images from the site, then built a separate website where people can vote on each image.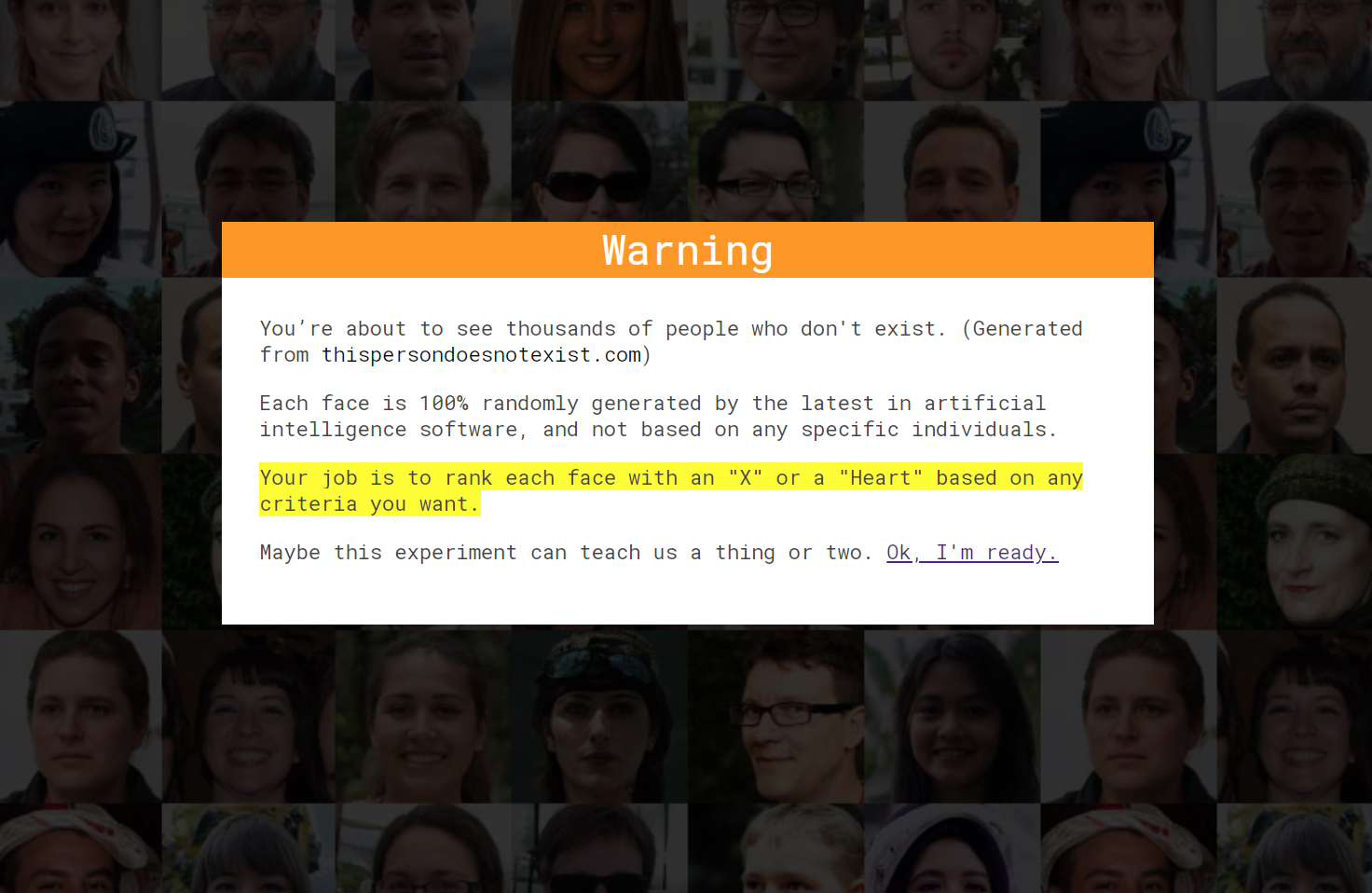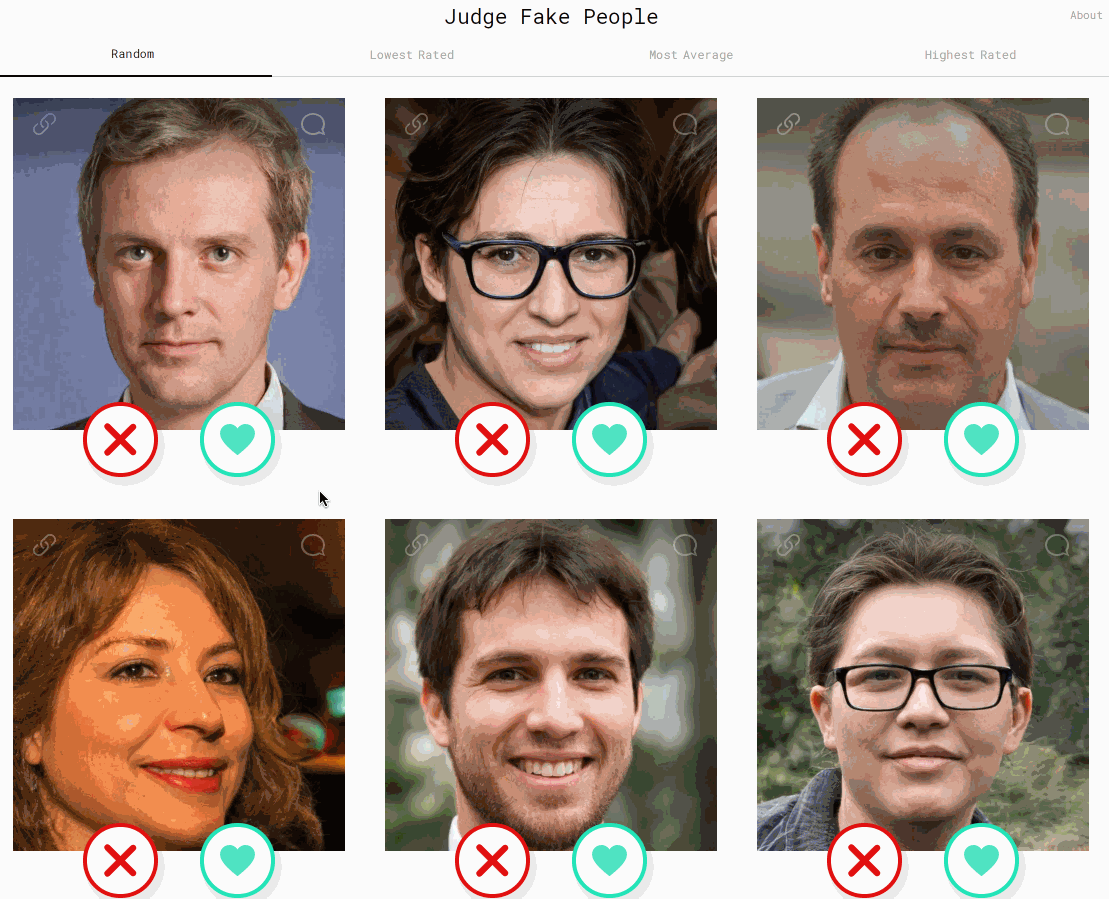 Since its launch, the website has gathered hundreds of thousands of votes across thousands of "fake" people. You can view the website here, and read more about it on Boing Boing.